Restaurant De Beren in Barendrecht saves 59% thanks to kitchen hood optimization
05-03-2017 | Restaurant De Beren in Barendrecht (The Netherlands) is happy with the significant energy savings it has been able to realise thanks to Cheetah Energy Control: "It was especially important for us that the system wouldn't change the working comfort of our kitchen staff. Fortunately, that was the case! The chefs do what they have always done, but now the energy bill is considerably lower," says Melvin van der Wielen, Facility Manager at De Beren Holding. "We are currently looking into implementing the system in other restaurants."
Sprinx installed Cheetah in the kitchen of restaurant De Beren Barendrecht at the end of March. Immediately after installation, daily consumption decreased: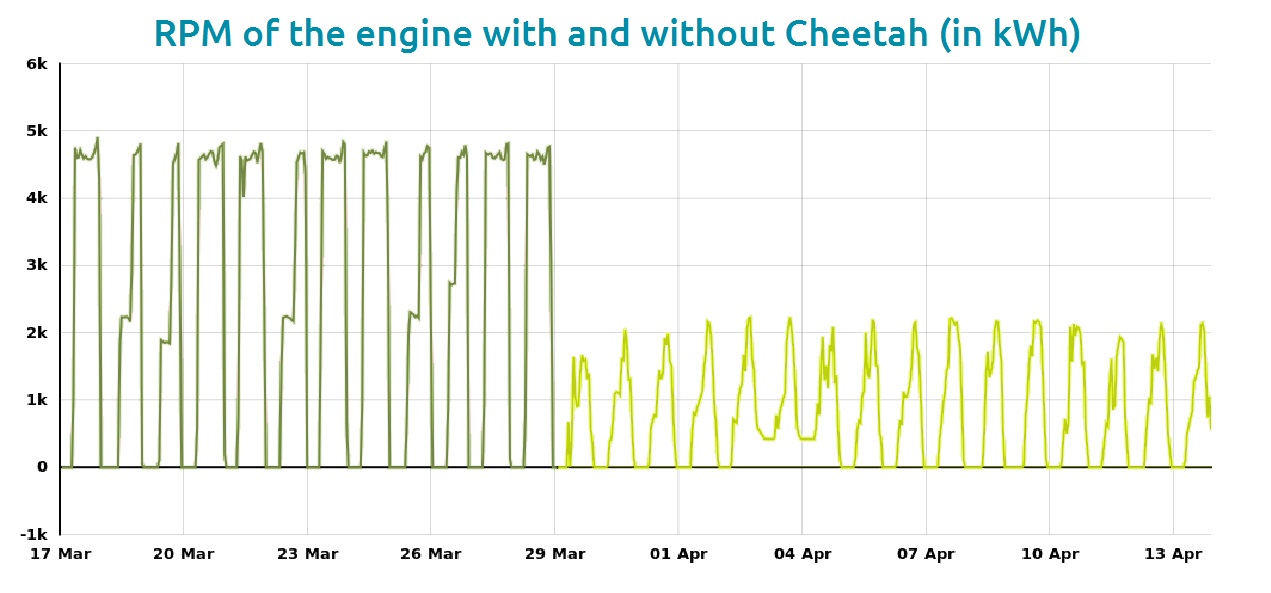 Real-time monitoring
Eniscope was placed in the restaurant 2 weeks before installation to monitor the performance of Cheetah more accurately. This system gives users real-time insight into the energy consumption – from one individual installation to a full real estate portfolio. Thanks to the accurate comparison of the measurements before and after installation, Cheetah's performance can be proven even better. The payback time of Cheetah is around 2 years.